Castañón Abogados

ESTUDIO JURIDICO CASTAÑON ABOGADOS, is a firm made up by professional lawyers with vast experience in subjets like public and urbanistic law. Our firm takes on both private or public administration cases such as tax law and contracts, purchase in relation to real estate subjets.
20 years at your service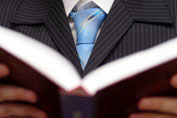 ESTUDIO JURIDICO CASTAÑON ABOGADOS, with 20 years working for you. Our firm is located in Málaga and Marbella. However we can reach the whole Spain and EU zone in partnership with other firms.
Flexibility

CASTAÑON ABOGADOS offers their clients as much flexibility as they require: from specific services to complete outsourcing of legal departments of the company. We also work with various and flexible forms of remuneration to suit the needs and economic possibilities of each client.